Tri-Star Dental Laboratory is a Small, Quality Oriented Laboratory.
Our experience and expertise have brought us to the pinnacle of laboratory excellence.
Our dedication to service for our doctors has kept us there.
Now we want to be a part of your continuing success. Our doctors know they can depend on us to handle all of their difficult and complex cases that require the extra care and knowledge that we bring. They know that we'll deliver what they want - when they want it. Get acquainted with the service and craftsmanship we have to offer you by sending Tri-Star Dental Lab a case today! Sending case files and/or models to us is easy! Download and print a Lab Rx form to order and schedule a pickup. Our outsourcing service for your scan & design files eliminates shipping costs and ensures quicker turnaround time for your coping, bridge framework, or final restoration. Call (636) 757-5119 for more information.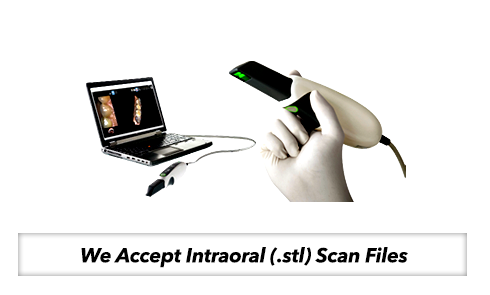 We Accept Intraoral Scan Files
Scan & Design Services
FDA Cleared Custom Abutments
Custom Milled Bars
Crowns & Bridges
Zirconia / PMMA / Bruxir / Nobel Metals

Tri-Star Dental offers a 2-year guarantee on all Crowns and Bridges!
RISK FREE Guarantee - If you don't like what you see, send it back at No Charge!
Tri-Star Dental offers FREE Pickup and Delivery or FREE Shipping!
Tri-Star Dental offers Two Week Turnarounds - often returned Sooner!
Tri-Star Dental offers Top Quality work at very reasonable prices.
We can certainly fulfill all of your needs!